Our Historical Roots
A truly local firm, Costello, Cooney & Fearon can trace its roots back over a century, to 1896, in Downtown Syracuse.
Continuing to grow and expand its practice since that time, Costello, Cooney & Fearon is the largest it has ever been and has established itself as a preeminent law firm in New York State.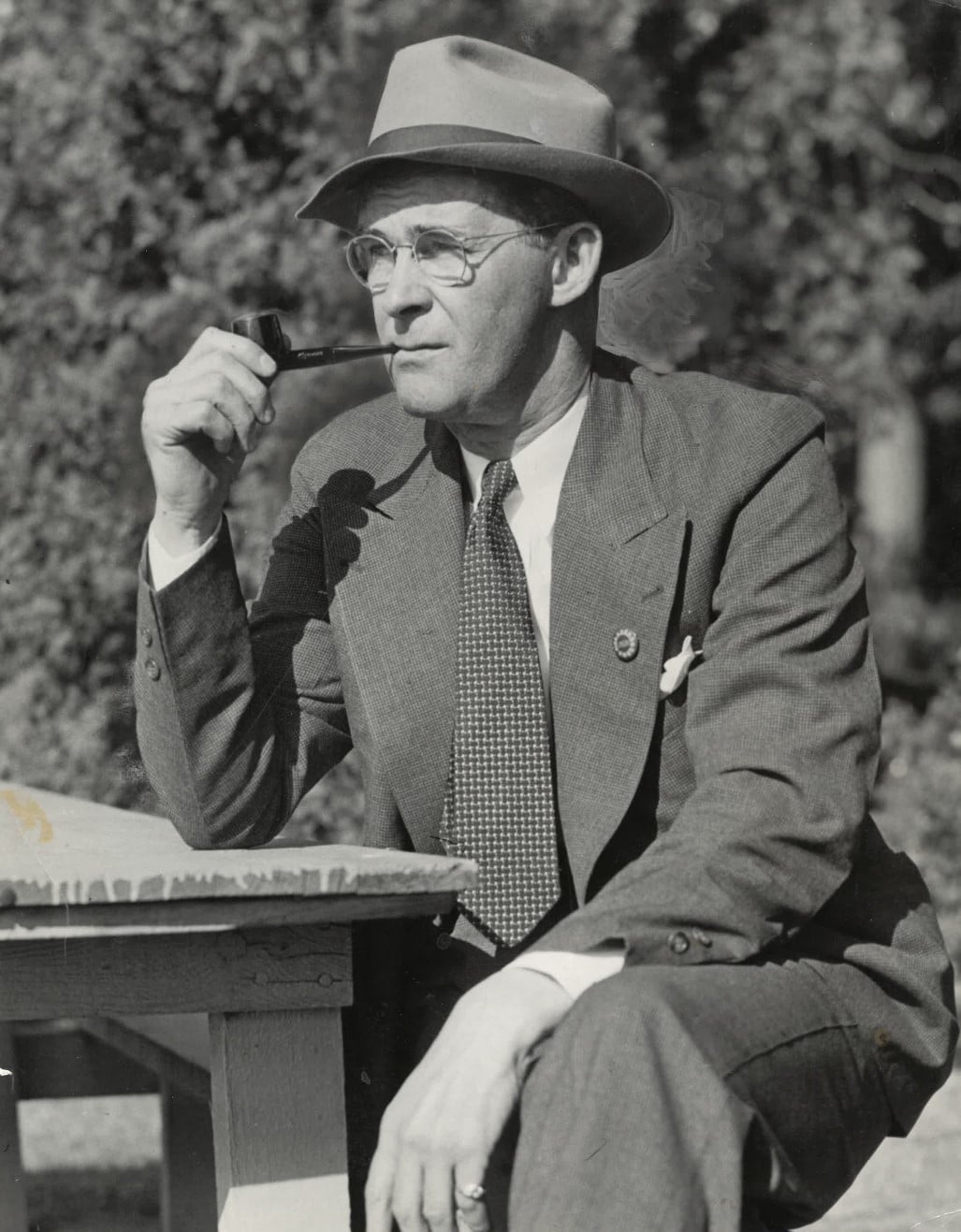 1889
The Beginning
Charles E. Cooney, Sr., begins his law practice.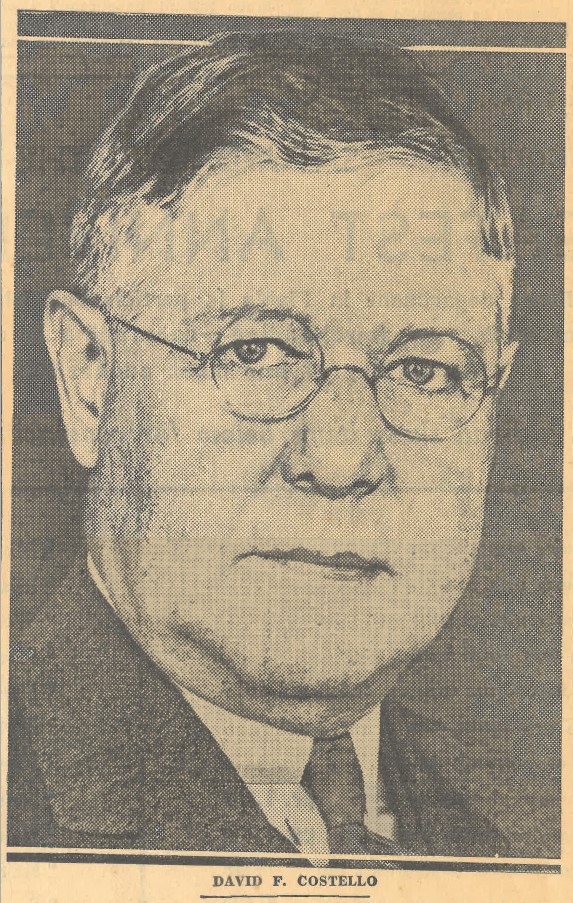 1896
Founding the Practice
David F. Costello first establishes a law practice that would eventually become Costello, Cooney & Fearon, in Syracuse, New York.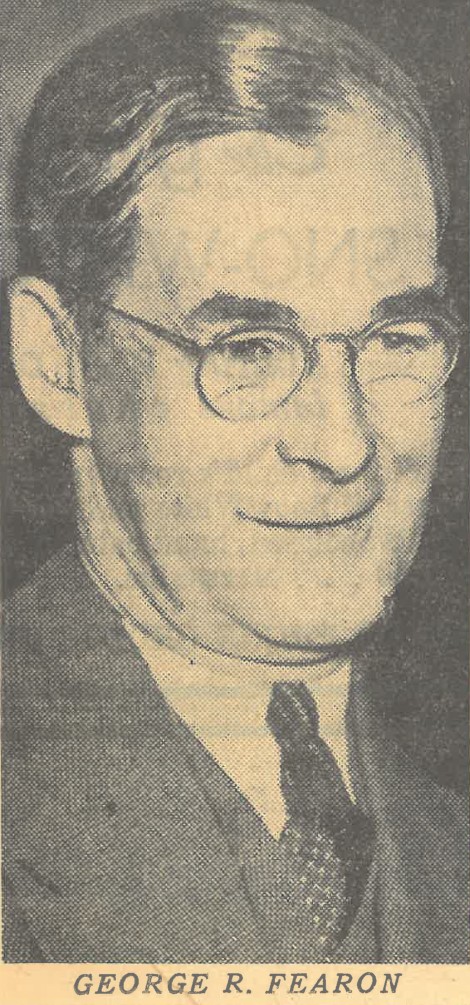 1918
Sounds Familiar
George R. Fearon joins Charlie Cooney, Sr., and David Costello at their existing practice, creating the Firm as we know it today.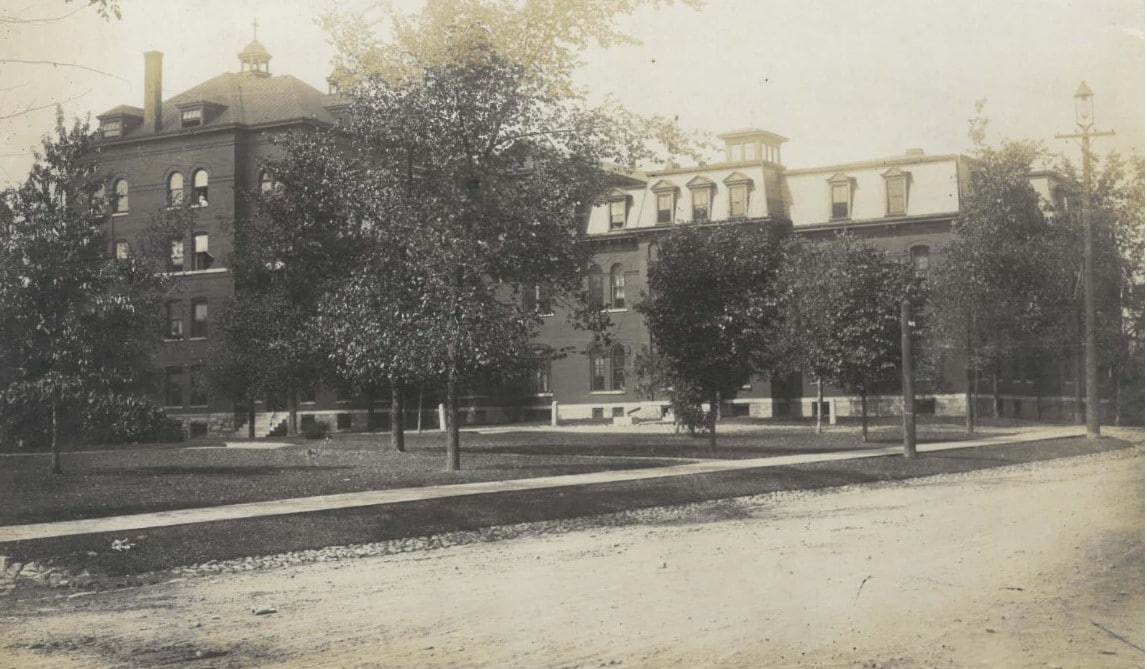 1920s
A Healthy Relationship
Costello, Cooney & Fearon begins its long-standing representation of St. Joseph's Hospital, which continues today – an indicator of the Firm's well-established practice in the area of healthcare. Both Charlie Cooney, Sr., and Charlie Cooney, Jr., provided counsel to St. Joseph's over the course of their careers.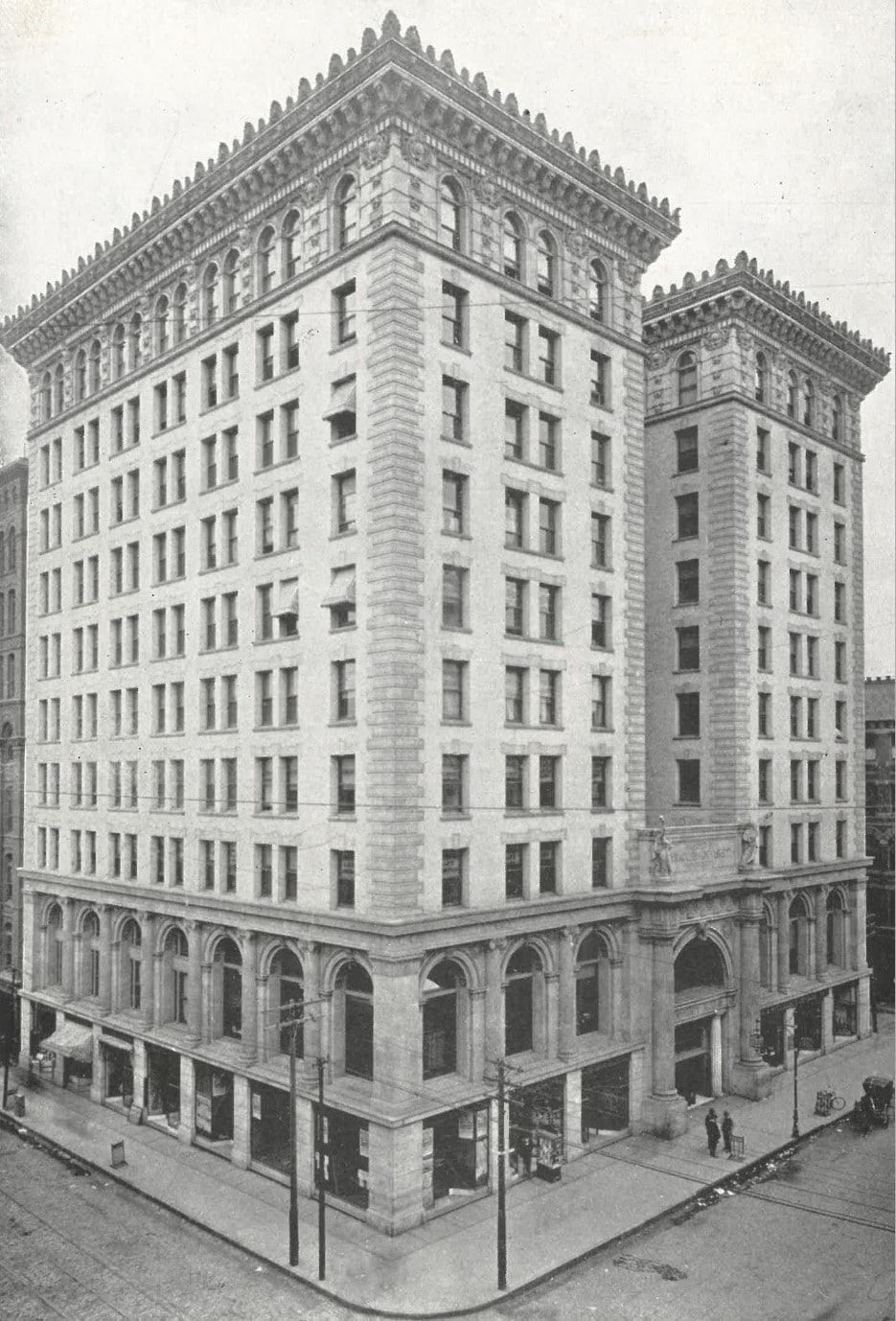 1940
Changing of the Guard
While the Firm continues to grow and add new services, George Fearon takes a new leadership role as President of the Onondaga County Bar Association (a position held previously by David Costello), further deepening the ties between the Firm's culture and the local community.
During this time, the Firm is located in the well-known University Building in Downtown Syracuse.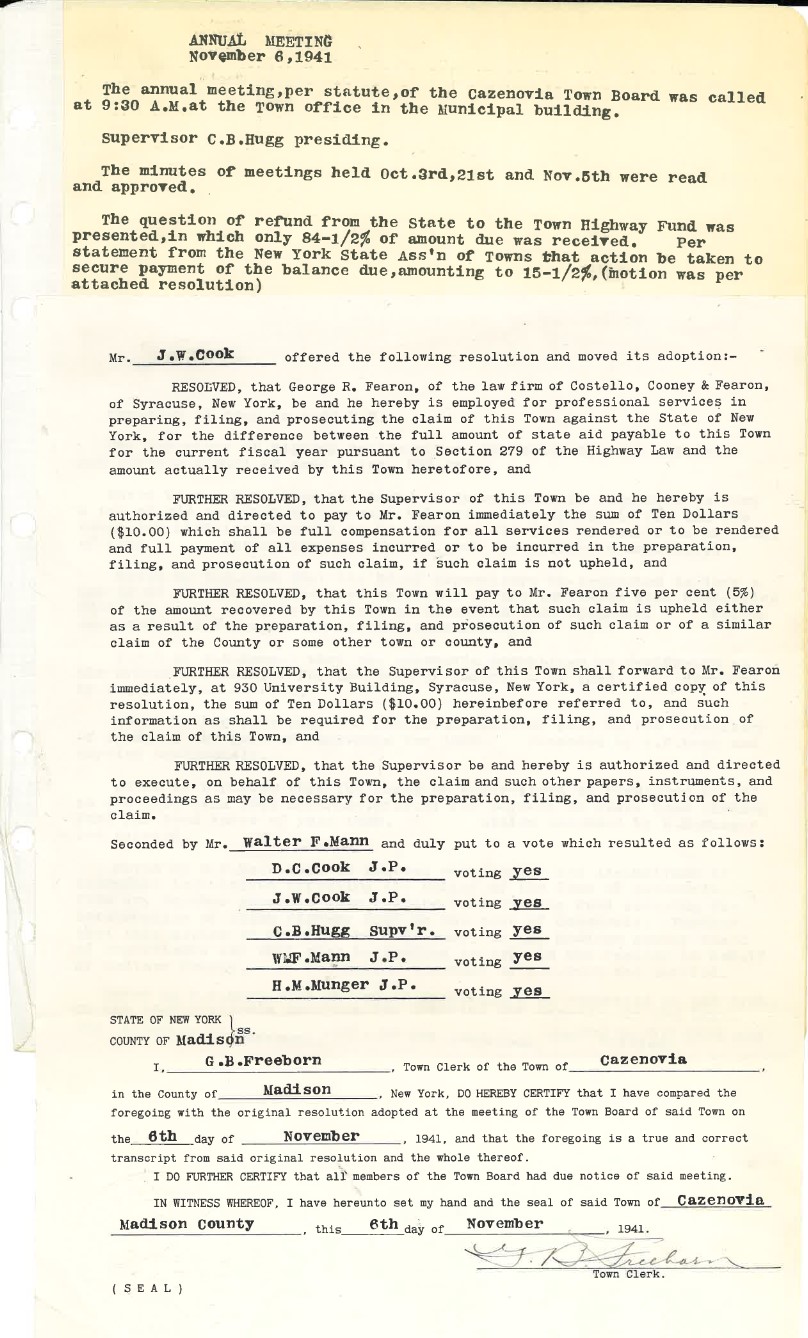 1941
Municipal Ties That Bind
Name partner George Fearon is officially employed as attorney for the Town of Cazenovia in a legal matter…for the sum of $10. With one of the oldest and largest municipal law practices in Central New York, the Firm has been able to maintain long-standing relationships with many local municipalities.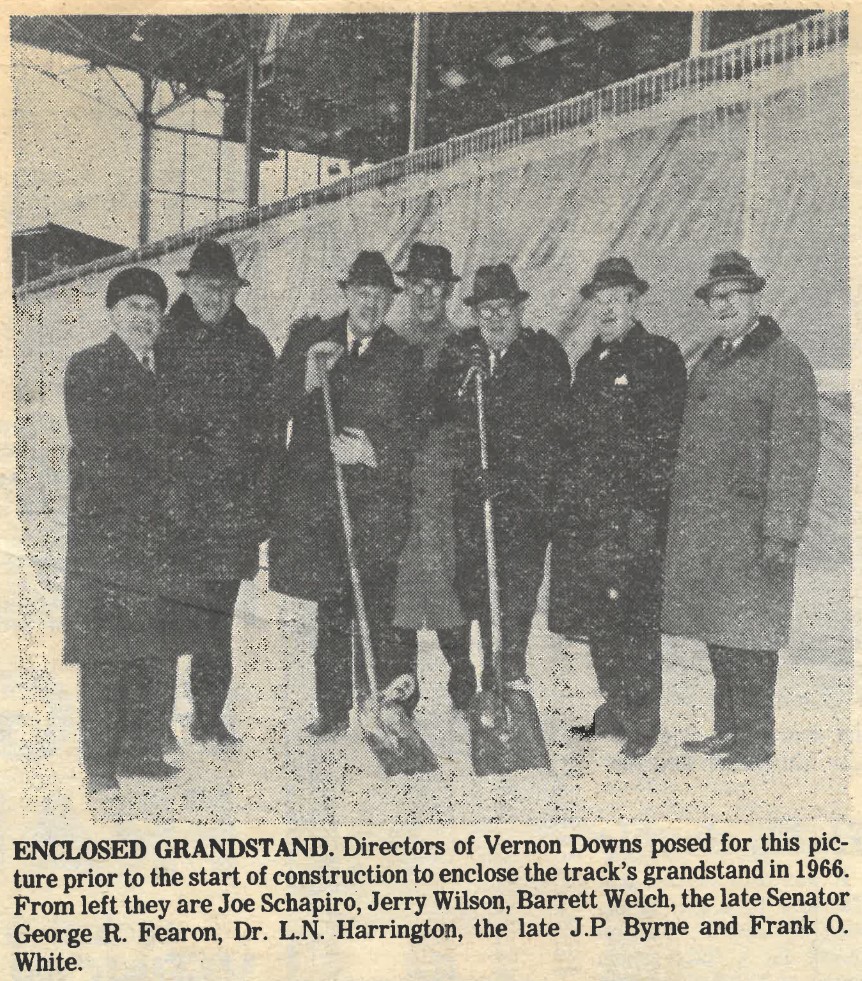 1952
Off to the Races
Name partner George Fearon helps found the local racetrack, Vernon Downs, indicative of the Firm's well-established reputation of contributing to the local economy and participating in the local culture.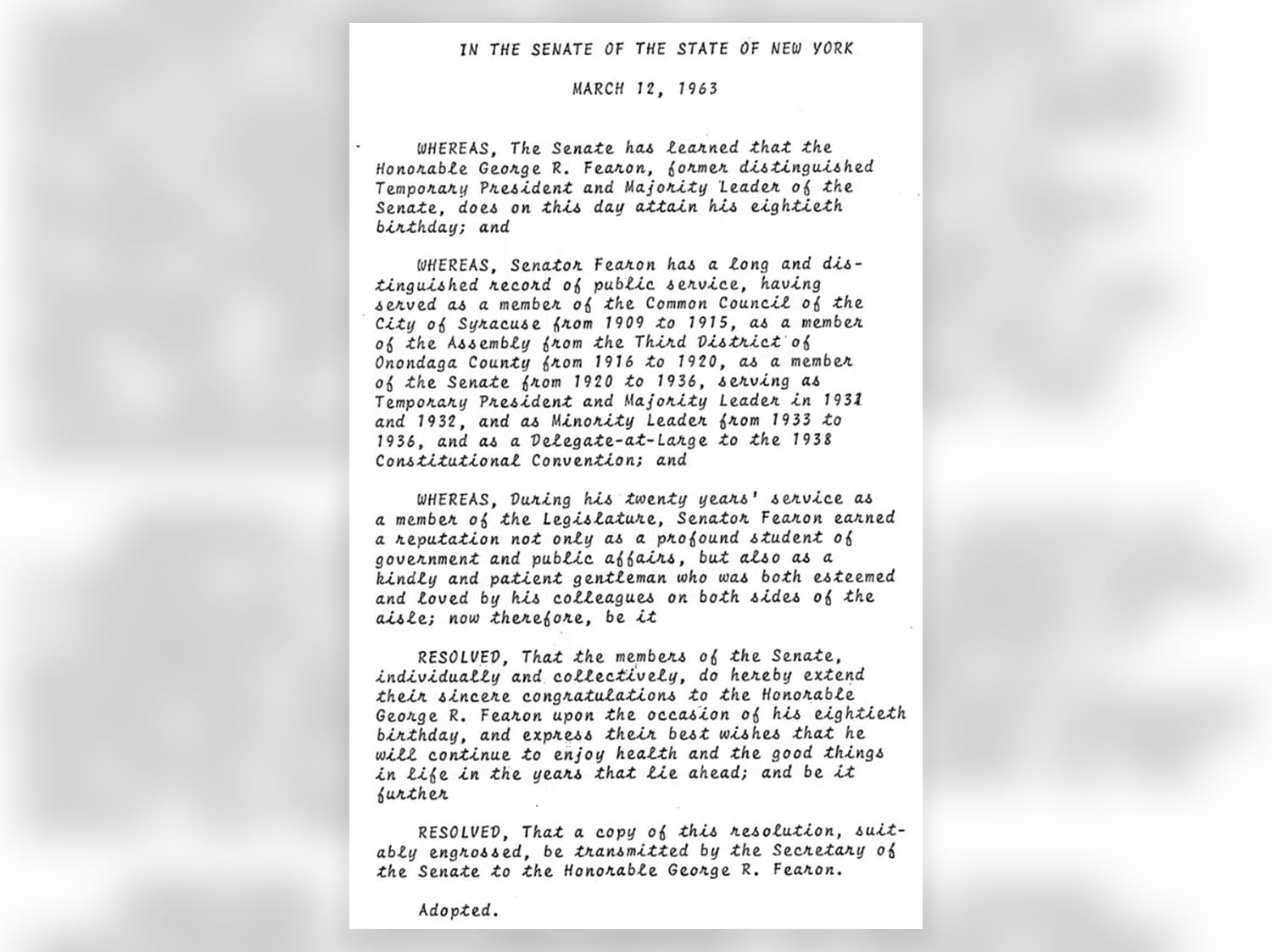 1963
Happy Birthday, Mr. State Senator
The State Senate wishes George Fearon a happy 80th birthday and recognizes his extensive political career. Not only did he have a successful career as an attorney, but he was also well-known as a politician at the local and state levels for decades.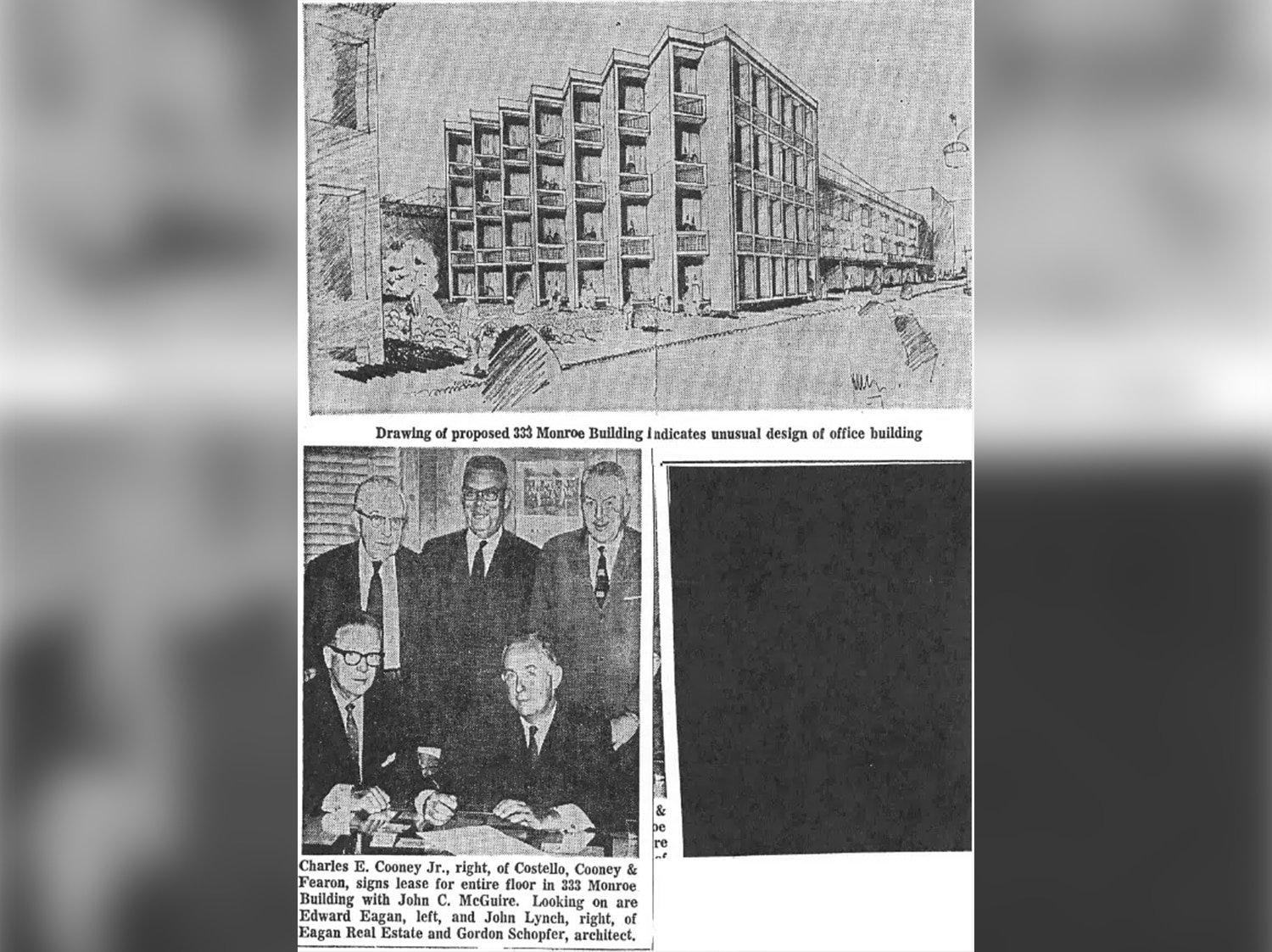 1968
Extra! Extra! Law Firm Leases An Entire Floor!
The Firm opts to relocate operations to the newly built Monroe Building in Downtown Syracuse. The fact that "one entire floor of the building" is to be leased by the Firm, a "widely known Syracuse law firm," makes the news.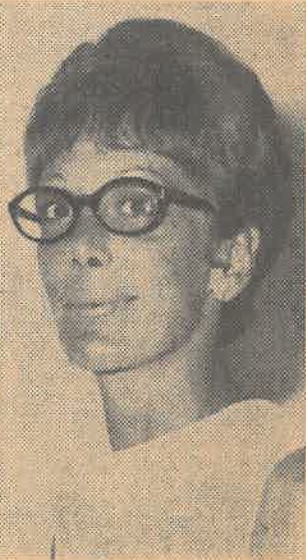 1970s
Partnering Up
Angela Cooney (née Struglia) is named a Partner of Costello, Cooney & Fearon. Not only is Ms. Cooney the first female partner of the Firm, but the Firm is also one of the first in the area to promote a female attorney to partnership.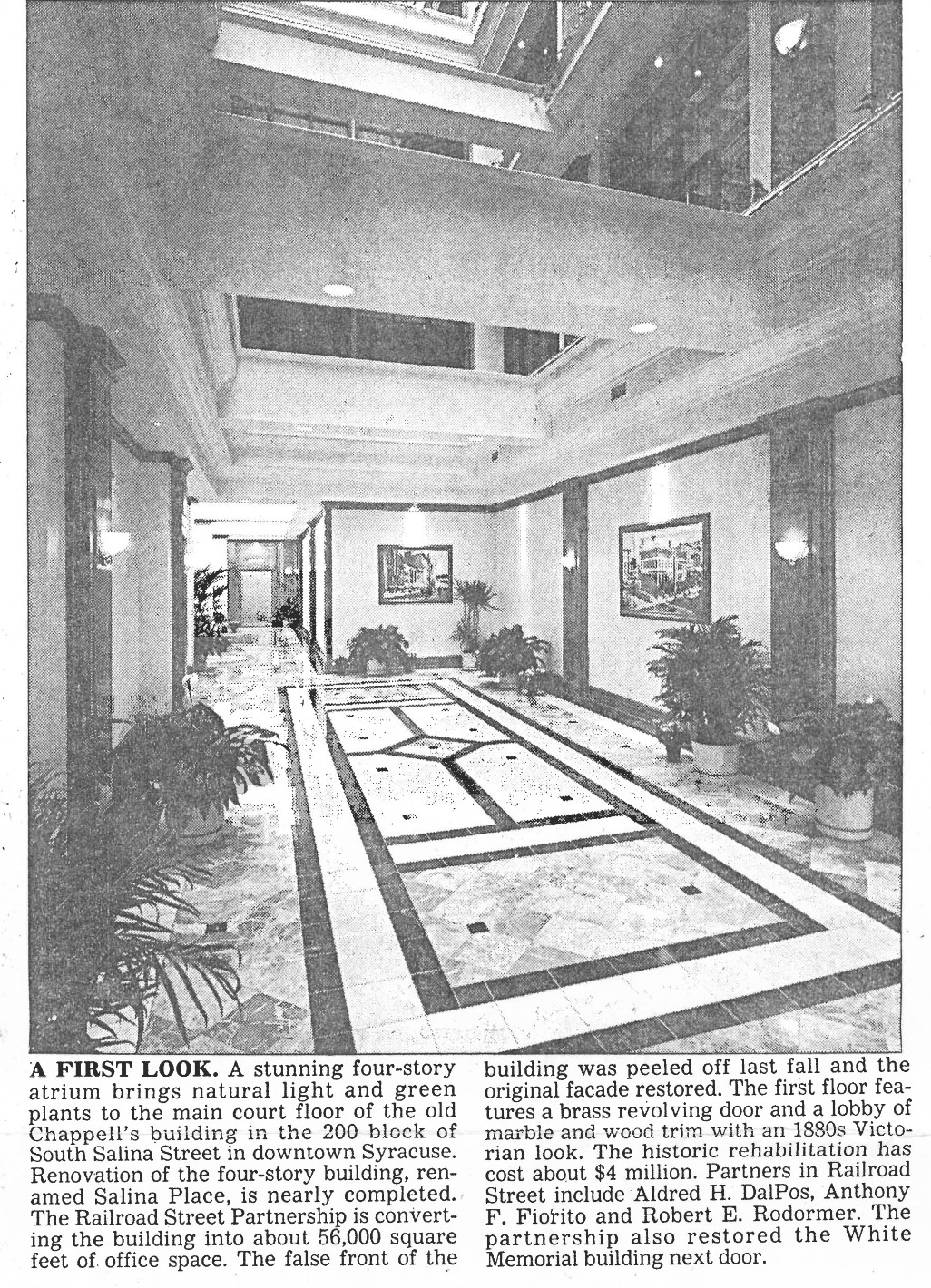 1996
Practice Makes Perfect
The Firm celebrates its centennial and continues to solidify its reputation as exceptional legal professionals, providing first-rate counsel to individuals and large-scale corporations, alike.
By this time, Costello, Cooney & Fearon has made the move a couple streets over, to the recently-renovated Salina Place.
1990s
Familiar Faces
Continuing to grow in size and practice, the Firm begins to resemble the one we know today. There are some familiar faces in the crowd here.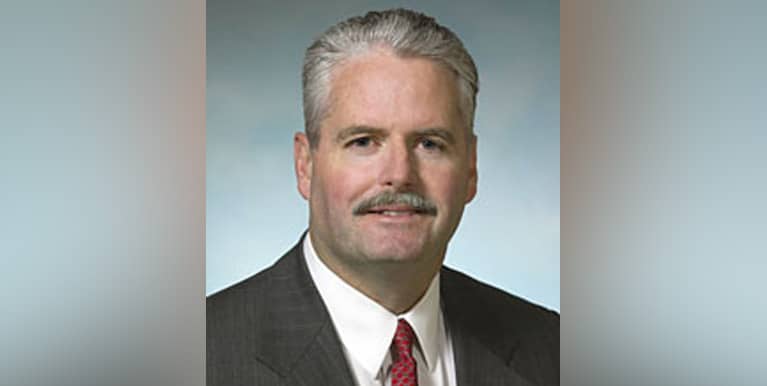 2007
New Leadership Presents New Era
Robert J. Smith, an attorney with the Firm since 1983, and partner since 1988, is recognized for his steadfast leadership and drive for excellence, and elected as the Firm's Chief Executive Officer.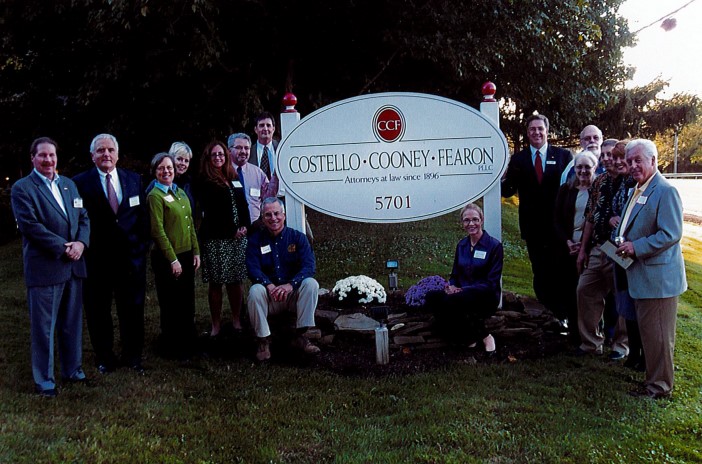 2009
Heading West
Costello, Cooney & Fearon continues to grow, and acquires Cambs Law Firm in 2009 while expanding operations to Camillus.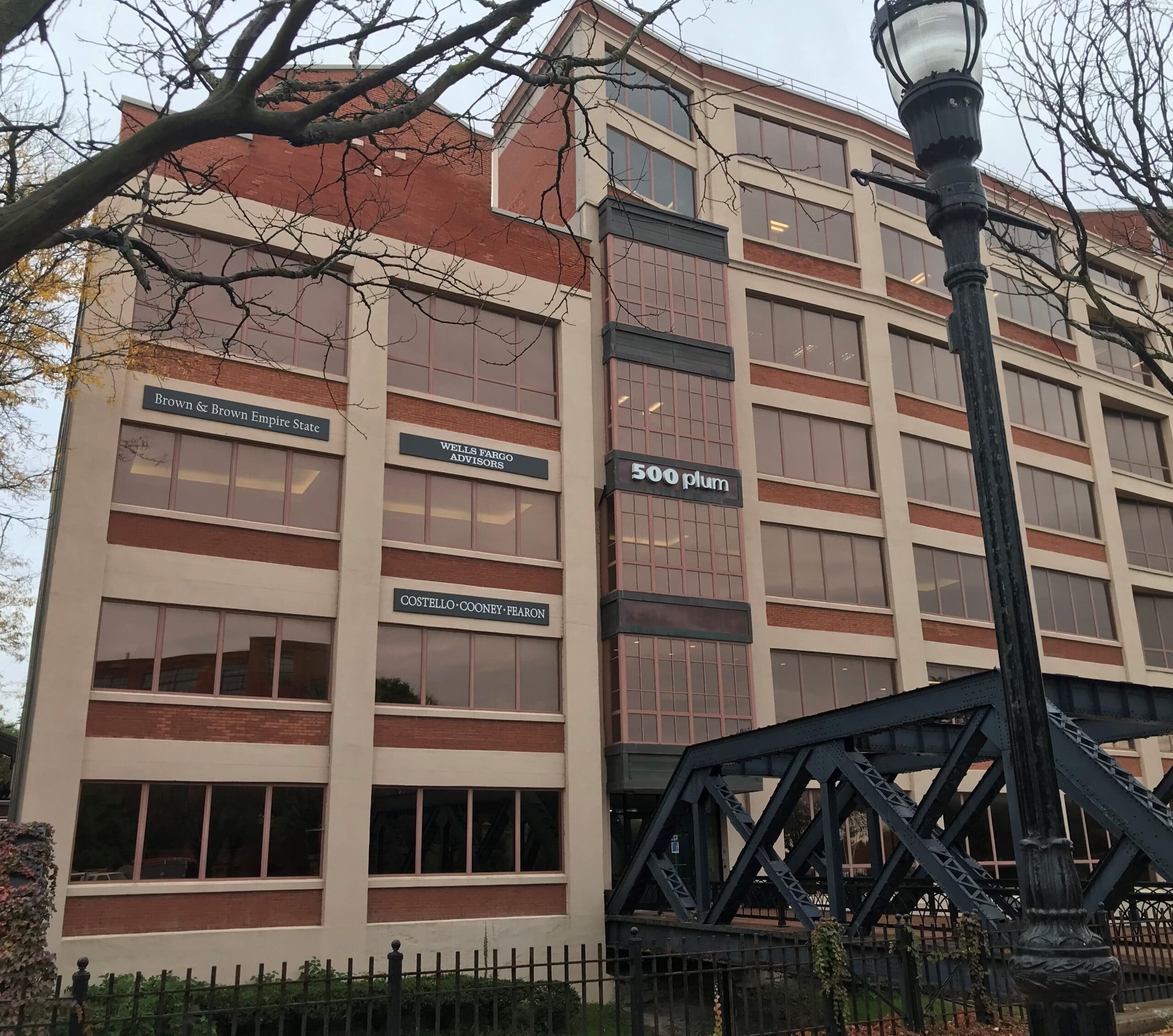 2010
Squarely Located
After outgrowing its space in Salina Place, the Firm moves to Plum Street in Franklin Square.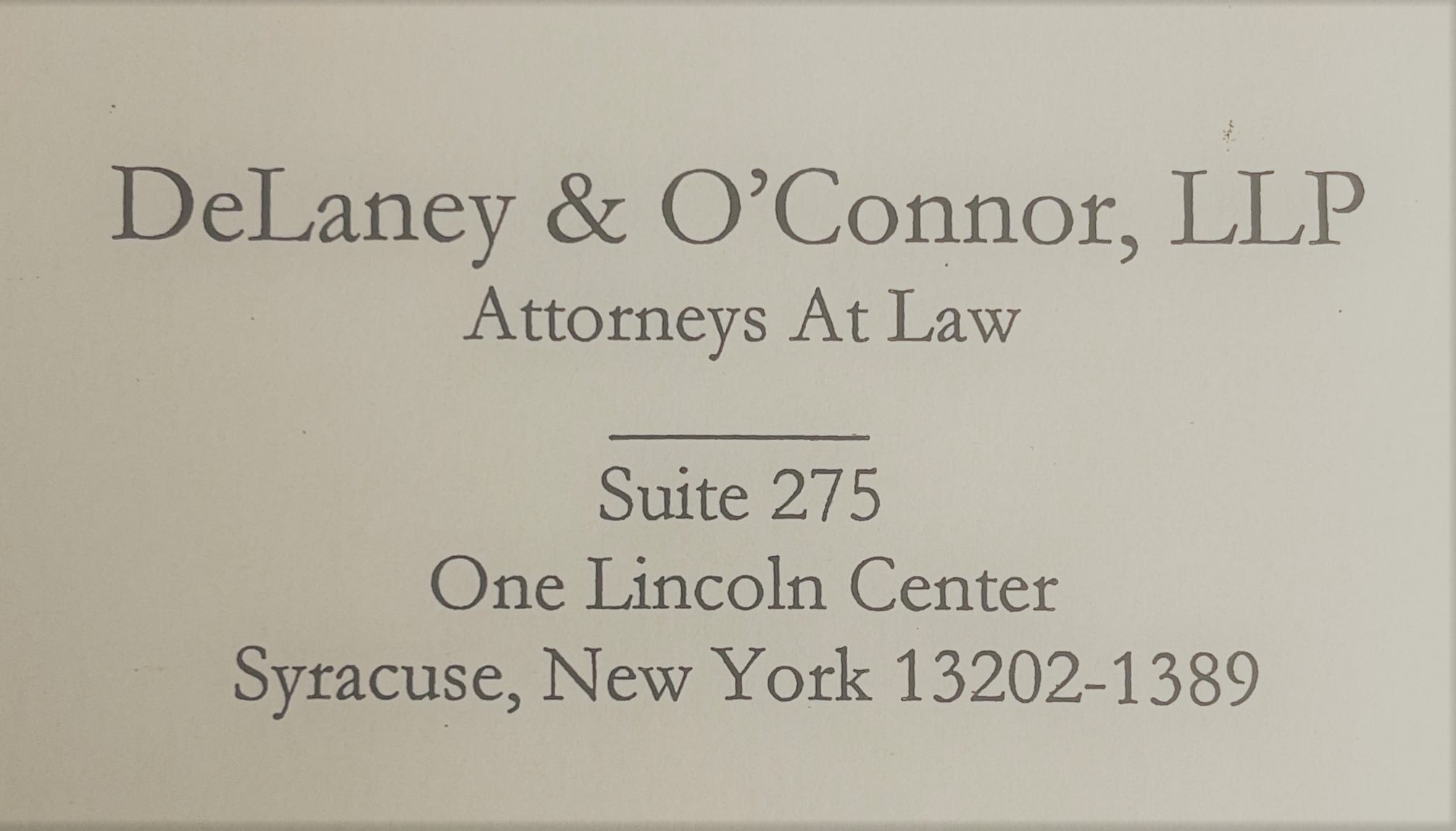 2015
Earning Trusts
Members of the Delaney & O'Connor law firm, a premier trusts and estates practice in the area, join Costello, Cooney & Fearon.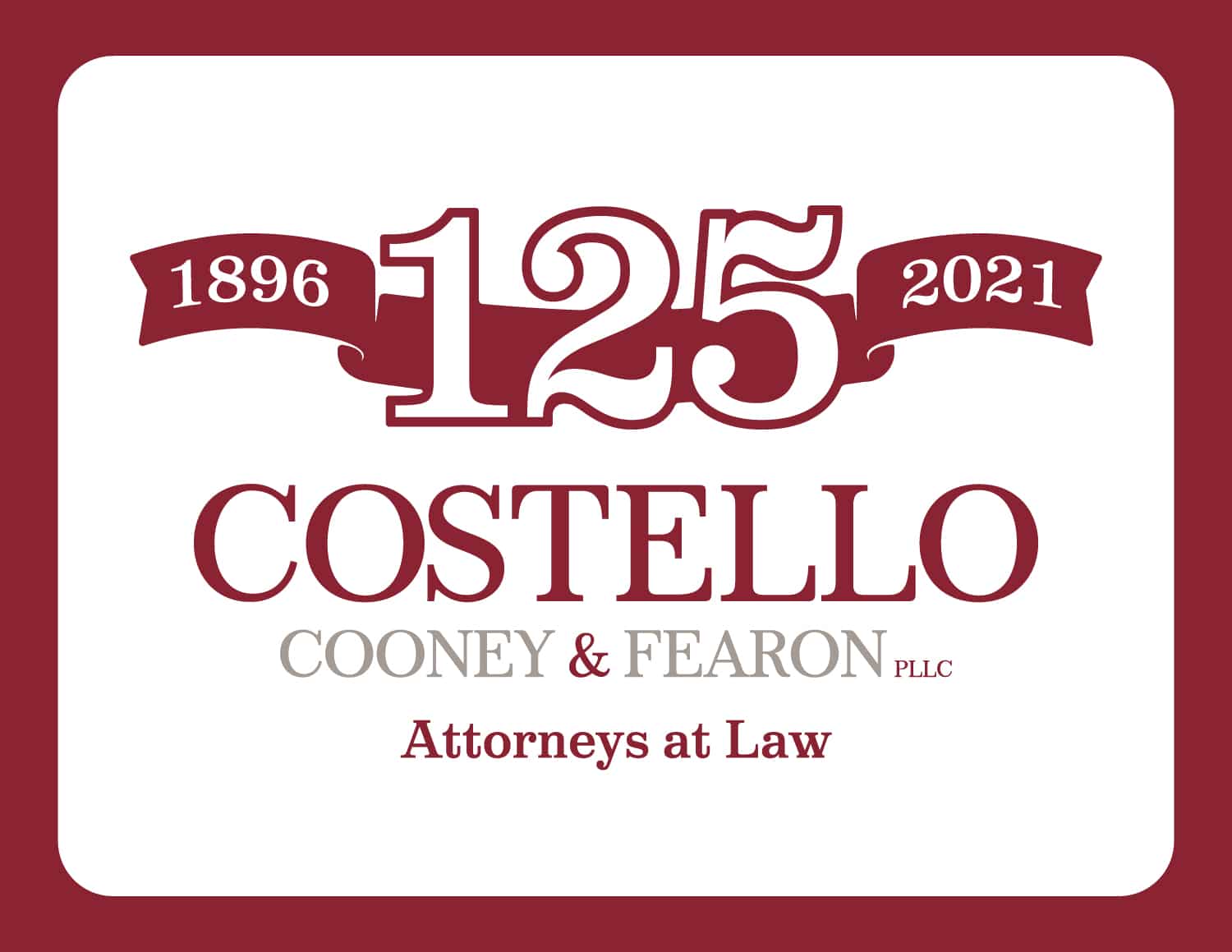 2021
More Than a Century of Service
The Firm, the biggest it has ever been in its history, celebrates a milestone anniversary of 125 years of service.
The Firm also consolidates its operations and moves back to Downtown Syracuse, locating in Jefferson Clinton Commons.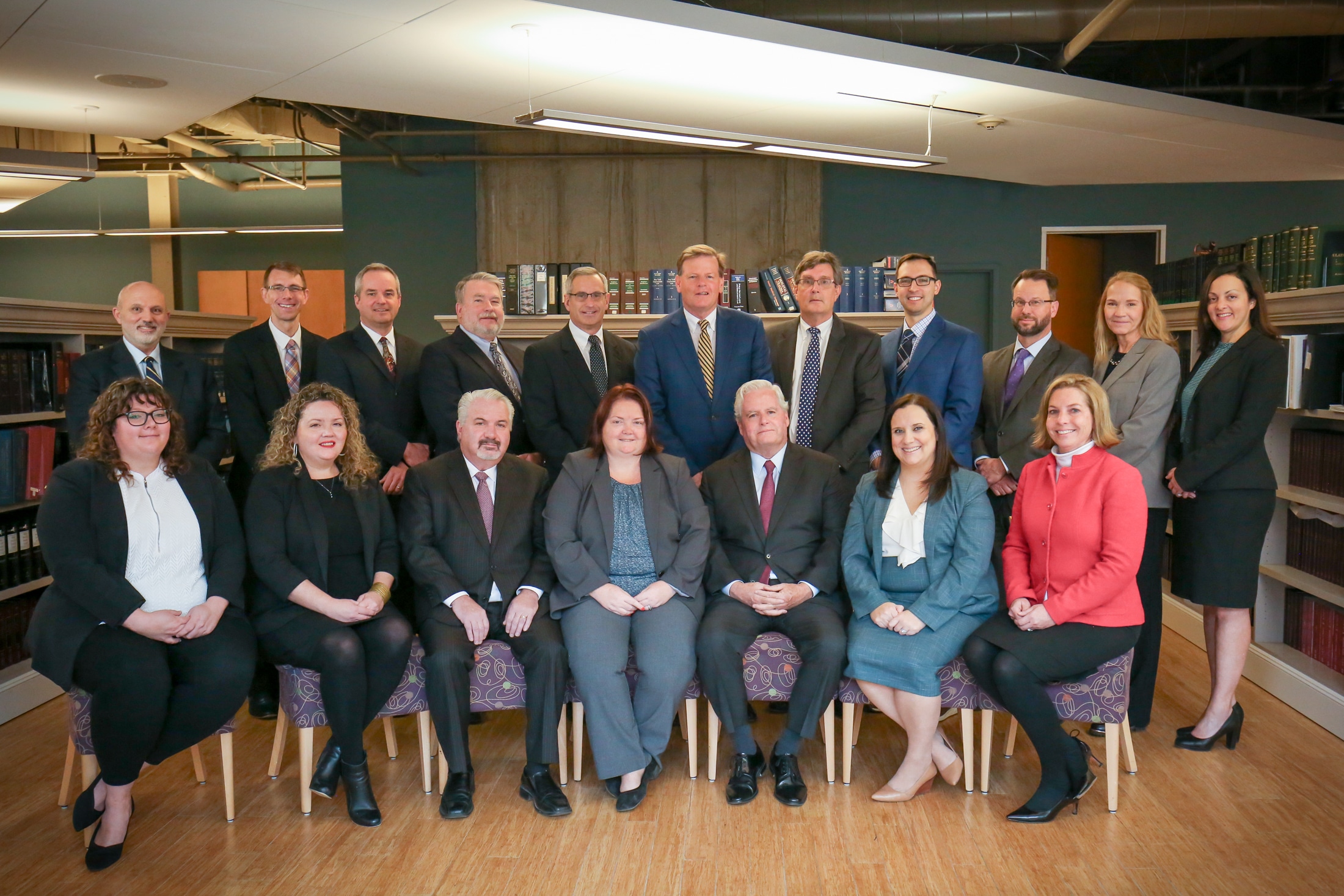 2022
Looking Forward
Costello, Cooney & Fearon has come a long way since its inception in 1896. On the forefront of the industry, the Firm's partnership is now made up of over 40% women.